Systems, products and services for professional waterproofers
Increase the competitiveness of your company
Offer your customers the state of the art in groundwater waterproofing, saving them time and money with reliable solutions.
Drytech International provides waterproofers with products, systems and services to increase the competitiveness of its company and customer satisfaction.
These are professional solutions conceived by those who have been dealing with waterproofing since 1963 and tested every year in over 1000 construction sites in Europe.
Enrich the range of your offer with the integral waterproofing of the Drytech Tank® and the practicality of the Restoration Systems with Injections.
Become the go-to waterproofer in your area
Consolidate your reputation as a waterproofing expert by providing designers and companies with Drytech Engineering consultancy. By participating in the design of the underground structure, you improve waterproofing and enhance your role as a specialist.
Increase profitability with effective business management
Maximize your company's engine with Drytech International business management software, specific for waterproofing companies.
Increase margins by improving process quality and optimizing resources.
Customer satisfaction gives you the satisfaction of having done a good job.
DRYTECH tank FOR WATERPROOF UNDERGROUND BUILDINGS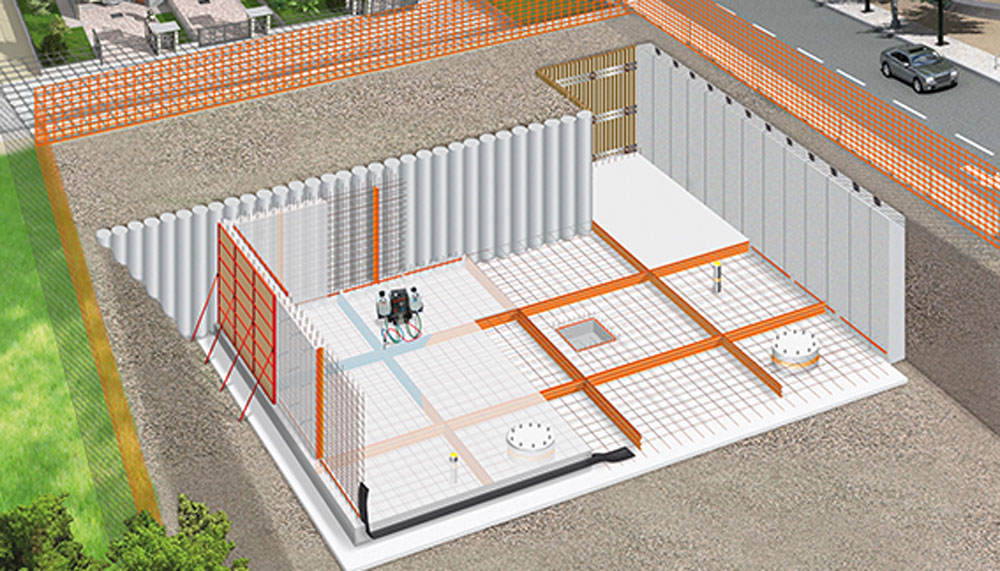 The Drytech Tank® is based on a single structure in waterproof Drytech concrete and on the waterproofing of cracks, joints and passing elements with injections of DRYflex expansive resin.
Structure and waterproofing coincide: it is an integral system, quick to build and easy to maintain over time.
Reduction of construction times.
Structural seal.
Impermeable to water, aggressive liquids and radon.
Engineering consultancy for the design of the waterproof basement.
LCA e LCC oriented.
Guarantee.
EFFECTIVE AND NON-INVASIVE REstorations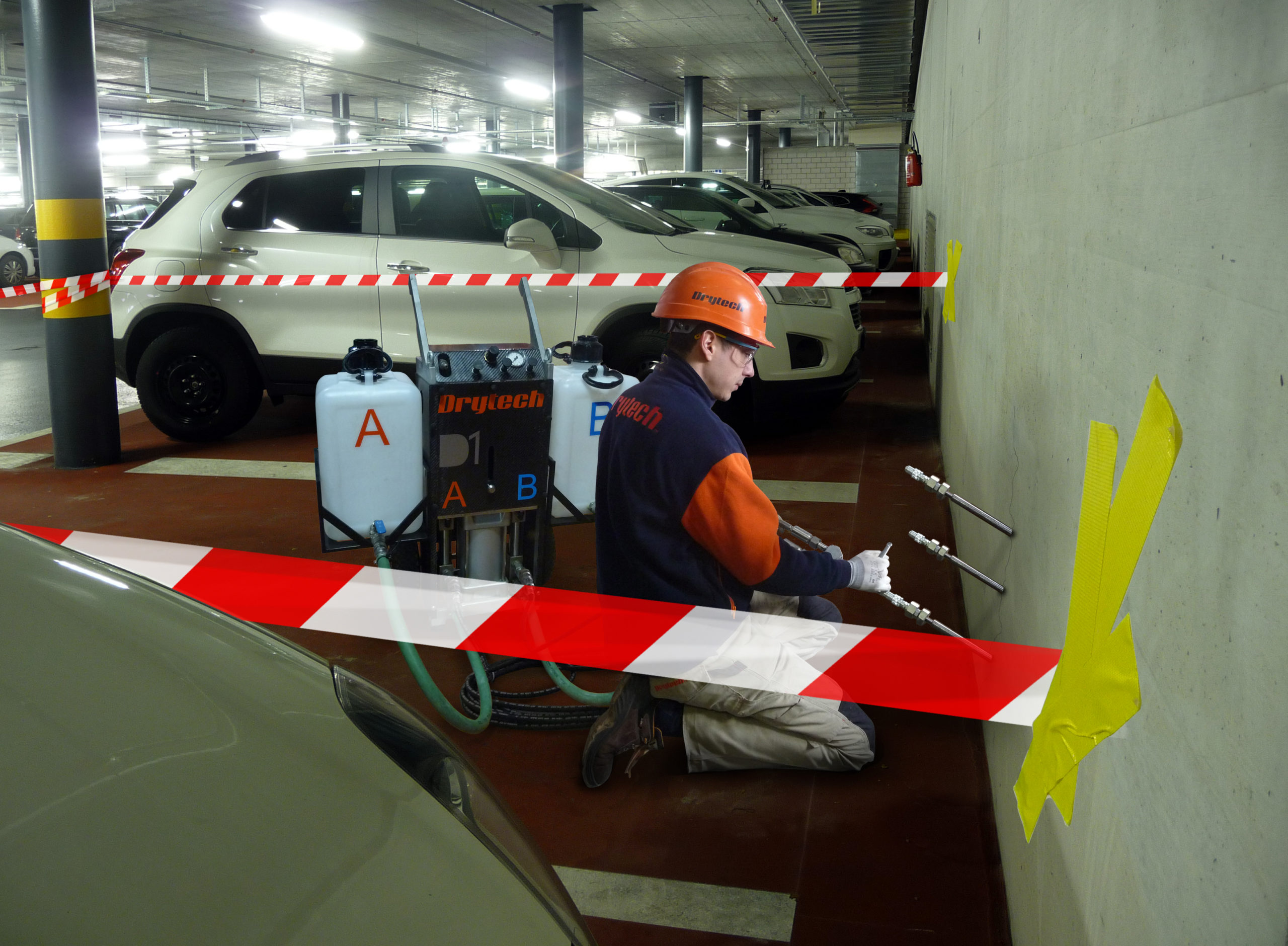 Drytech Systems for the restoration of infiltrations are based on injections of DRYflex acrylic resin carried out from inside the structure: therefore without excavation or demolition and, above all, without affecting the operation of the structure itself.
DRYflex is an elastic, expanding and bio-compatible acrylic resin, which seals cracks and joints at the origin of infiltrations by pressure.
From the dam to the private cellar, the outcome of the intervention is immediately verifiable with the naked eye.
Punctual interventions.
Effective even in the presence of pressurized water.
Immediate verification of the result.
No blocking of the facility's operations.
Systems for concrete and masonry.
DRYCOAT - ARCHITECTURAL WATERPROOFING OF SURFACES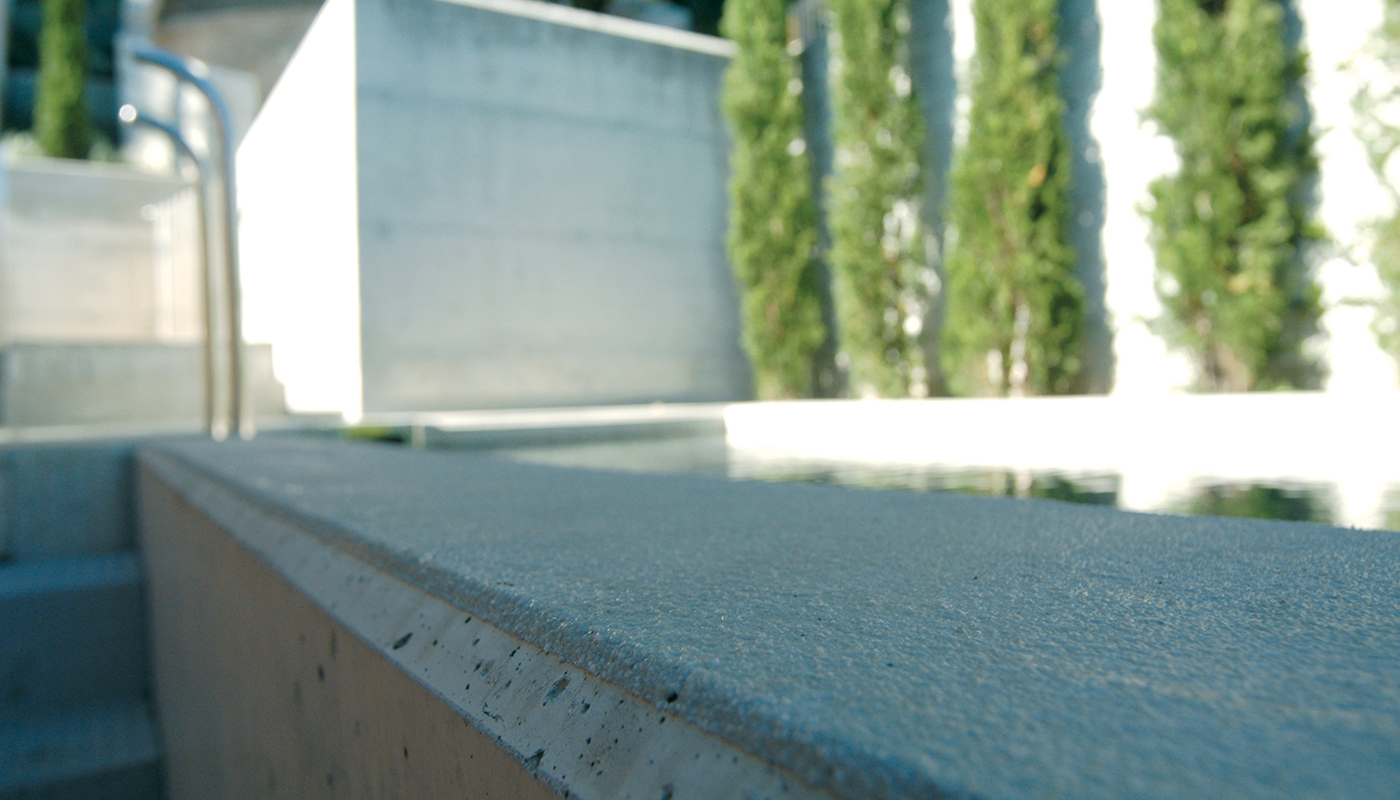 The Drycoat waterproof covering adheres like a second skin to the architectural lines, thanks to a thickness of only 2-3 mm.
It creates the continuity of waterproofing between surfaces and construction details.
It is elastic, continuous, without welding and allows the direct laying of tiles, natural stones, floating technical floors.
Alternatively, it can be used directly as a decorative walkable surface, with a wide choice of colors.
Drycoat is used in the waterproofing of terraces, balconies, canopies, loggias, inverted roofs, showers, swimming pools and flower boxes, but also in garages, ramps and driveways.
Elastic covering with reduced thickness.
Continuity of waterproofing between surface and details.
Applicable on any existing surface.
It can be used both as a base for tiles or stone, and on sight with a quartz finish in 36 color variants.
Stable and resistant color because it is determined by the sand of the quartz finish.
Washable like a normal outdoor floor.
products and services for professionals
UNCOMPROMISING QUALITY FOR THE WATERPROOFING PROFESSIONAL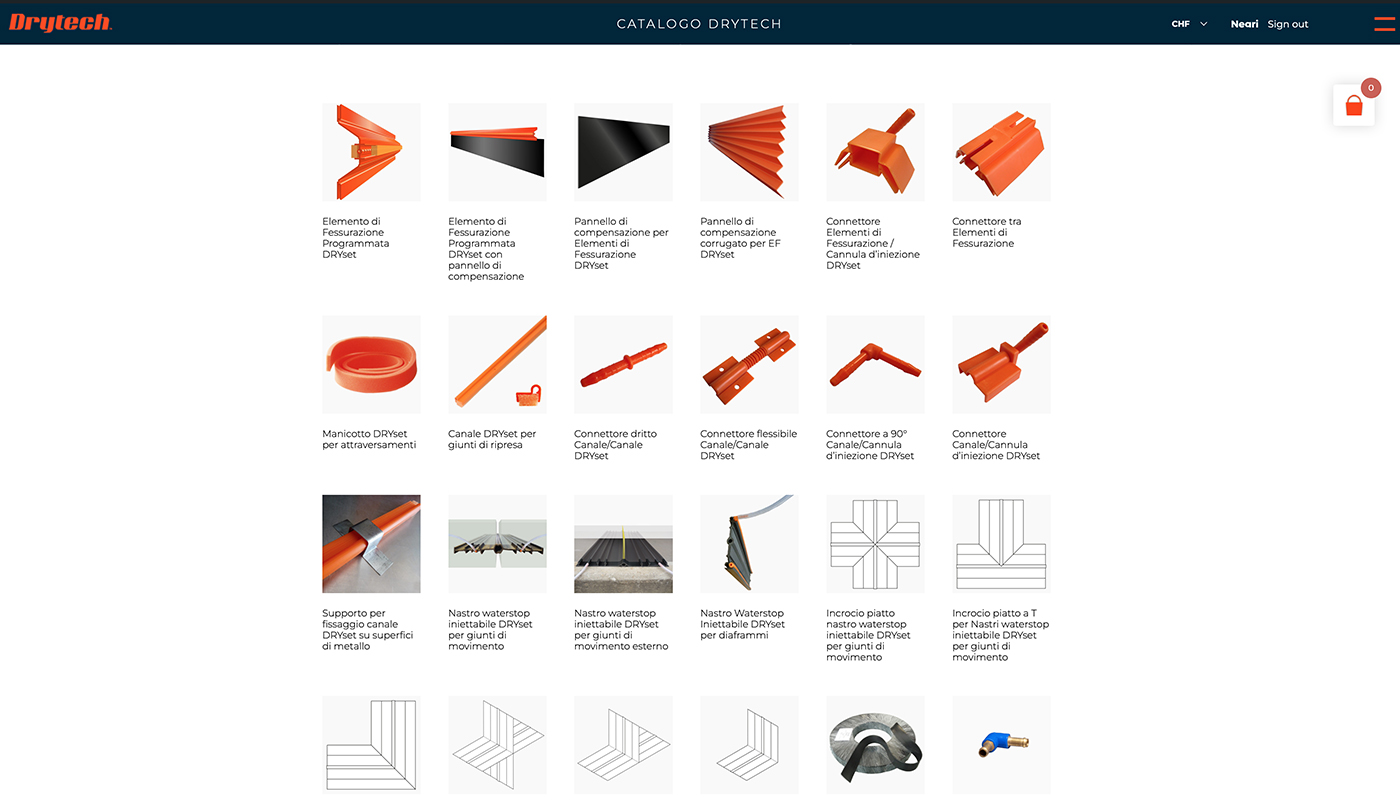 Water does not discount: this is why we seek uncompromising quality in our products, machinery and services, respecting the environment and people's health.
Become a Drytech customer by taking advantage of the eShop opportunities.
Expanding and elastic waterproofing resins, compatible with drinking water.
Agile and powerful injection machines.
Watertight disposable pump shafts in the stalls.
Engineering consultancy services for the design of waterproof structures.
Training and refresher courses on waterproofing.